Your Donations Make A Difference In The Lives Of Homeless Pets
Having saved nearly 81,000 lives as of June 2023, Rescued Pets Movement makes new beginnings possible for homeless pets across Houston. Donate today to help us continue this life-saving work!
100% of the donations we receive goes directly toward helping homeless pets in Houston. Your contributions save and change the lives of homeless pets!
Your Donation Dollars At Work: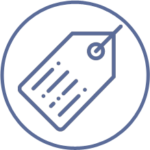 $10
Luggage Tag:
Collar and info for each pet!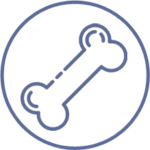 $15
Food & Beverage:
Keep their tummies full for the journey!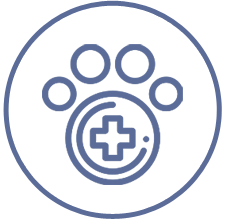 $25
Puppy Pit Stop:
Potty Pads / Cleaning Supplies!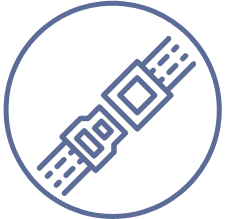 $50
Seat On The Bus:
Individual Dog & Cat Crates!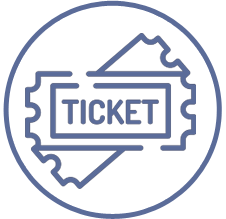 $100
Reserve Ticket:
Transportation Costs for Each Pet!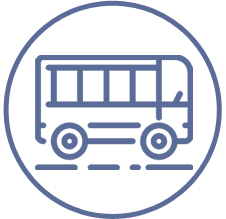 $3500
You Can Save an Entire Busload!
Tribute / Memorial Donation
Making a gift in honor of a person or special occasion is a wonderful way to give something meaningful. Memorial gifts are a special way to remember a friend or family member or beloved pet who has passed.
For these types of gifts, you can choose to have us mail or email a personalized card to notify someone of your gift. The amount of your donation will not be disclosed to the recipient. Please select either "Notify via Email" or "Notify via Mail" and enter the email or mailing address of the person to be notified. Email notifications are sent immediately; please allow up to 3 business days for cards to be mailed.
If you have any questions, please email info@rescuedpetsmovement.org and use the subject line: Tribute / Memorial Donation
Double Your Gift (via Corporate Matching
Many employers offer matching gift programs that double or even triple charitable donations made by their employees. Some companies even match gifts made by retirees and spouses. Employers may also offer volunteer matching programs that match volunteer hours with corporate donations.
To find out if your company will match gifts to Rescued Pets Movement, please visit the Match Finder and search for your employer.
Or, check directly with your company. If they match gifts or volunteer hours, they can give you a paper or online matching gift form. Complete the form and then mail or email it to RPM. We will complete the form and send it back to your employer.
You can mail or email you company's completed matching gift form to:
Rescued Pets Movement
Attn: Matching Gift
2317 W. 34th St.
Houston, TX 77018
Our Employer Identification Number (EIN)/Federal Tax Identification Number is 46-3708327
Wills & Living Trust
The easiest way to make an impact – a gift in your Will or Living Trust
Interested in helping Rescued Pets Movement with our mission but feel overwhelmed by the thought of writing another check or giving up your asssets today? A simple, flexible, and versatile way to ensure we can continue our work for years to come is a gift in your will or living trust, also known as a charitable bequest. A charitable bequest is one or two sentences in your will or living trust that leave to Rescued Pets Movement a specific item, an amount of money, a gift contingent upon certain events, or a percentage of your estate.
By including a bequest to Rescued Pets Movment in your will or living trust, you are ensuring that we can continue our mission in the future.
Here is an example of how this is used:
When John and Mary got married, they made a point to put together a will to protect their assets. They both loved Rescued Pets Movement and decided to include a bequest of $75,000 to us in their will.
As John and Mary's family grew to include three children, they decided to revise their gift to ensure their children's future financial security. They met with their attorney and simply revised the bequest language so that their gift to Rescued Pets Movement was now a percentage of their estate instead of a specific amount. John and Mary now rest easy knowing when they pass away, their plans will provide for the people and charitable work they love.
What are the next steps?
Seek the advice of your financial or legal advisor and include Rescued Pets Movement in your plans.  Please use our legal name and Federal Tax ID:
Legal Name: Rescued Pets Movement Inc.
Address: 2317 W. 34th St. Houston, TX 77018
Federal Tax ID Number: #46-3708327
Information contained herein was accurate at the time of posting. The information on this website is not intended as legal or tax advice. For such advice, please consult an attorney or tax advisor. Figures cited in any examples are for illustrative purposes only. References to tax rates include federal taxes only and are subject to change. State law may further impact your individual results. 
Looking for other ways to help?
"I foster because they rescue me right back"
Sign Up For Our Newsletter!

Rescued Pets Movement
The Jack C. Alexander Building, 2317 w. 34th St., Houston, TX. 77018
Monday 9am-6pm
Tuesday 9am-6pm
Wednesday 9am-6pm
Thursday 9am-6pm
Friday 9am-6pm
Saturday 9am-6pm
Sunday 10am-4pm