Chefs for Paws 2021!
Sunday, September 26th, 2021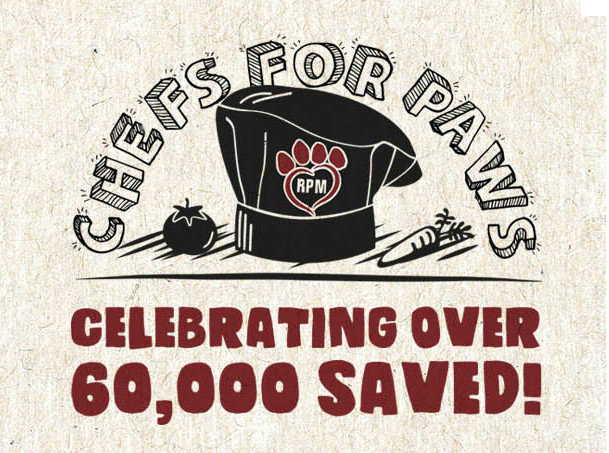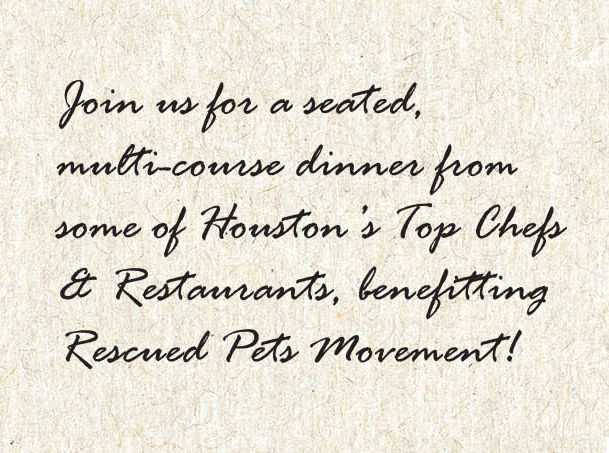 2020 Tickets will be honored!
Click the button to learn more or purchase tickets!
Westin Medical Center is hosting us for our 4th Annual multi-course extravaganza featuring eight of Houston's most talented chefs, plus cocktails by the Ladies of Libation featuring Frankly Organic Vodka, Pure Vida Tequila, and No-Label Brewing Company.
Cocktails at 5 p.m. followed by Seated Dinner at 6 p.m.! Attire is Sunday Afternoon Chic – anything goes! If you can't attend, please donate in support of our event (bottom right) and help us reach our goal! Otherwise, please find details below!
Chefs For Paws is an eight-course seated dinner featuring some of Houston's most talented chefs – all gathering in the kitchen to create a culinary experience in celebration of over 60,000 pet lives saved by Rescued Pets Movement! Guests will be served dishes ranging from meat-centric to vegetarian and elegantly crafted desserts. The event is a collaborative effort among chefs, beverage connoisseurs, distributors, food purveyors, and waitstaff. The event space at Westin Houston Medical Center, all ingredients, food, beverages, and auction items are donated enabling proceeds to benefit RPM's lifesaving efforts directly.