Rescued Pets Movement Receives Rachael Ray Save Them All Grant from Best Friends Animal Society to Help Save Homeless Pets
February 2021
FOR IMMEDIATE RELEASE:
Media Contact:   Shelby Roquemore, 281-910-9951, shelby@rescuedpetsmovement.org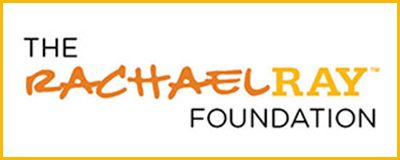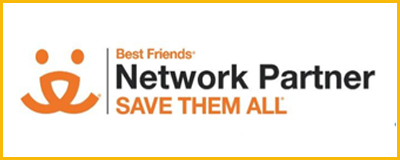 HOUSTON, TEXAS — Rescued Pets Movement (RPM) is pleased to have received a Rachael Ray Save Them All Grant from Best Friends Animal Society to increase RPM's foster infrastructure for homeless animals with special needs in the Greater Houston area. The grant will be used to help RPM recruit and grow its foster program in order to save an additional 300 homeless animals from the City of Houston's Animal Shelter & Adoption Center (BARC) in 2021, with a specific focus on those categories of homeless animals that are being euthanized at the highest rates.
"This grant allows us to grow our foster program to serve those homeless animals most at risk for euthanasia from BARC," said Cindy Perini, Co-Founder and President of Rescued Pets Movement. "RPM expects that by placing an additional 300 at-risk animals into loving foster homes this year, it will be able to save 150 more dogs and cats from euthanasia than in 2020. We appreciate the support of Best Friends Animal Society in making this goal possible."
Rescued Pets Movement is an active partner in Best Friends Network which offers help and support to animal rescue groups and shelters that save lives in their communities.
"When you choose to foster a special needs pet, you are part of the solution right here in our community," said Perini. "Foster families are the heart of our organization. They give temporary (from a few days to a few weeks) shelter, food, care, and love to the animals RPM saves from Houston's shelters. RPM's work would not be possible without a strong network of loving foster families who are willing to give their time and tender loving care."
The Rachael Ray Save Them All Grants is a grant program, administered by Best Friends and funded by The Rachael Ray Foundation™, that provides grants to shelters for euthanasia reduction initiatives. The Rachael Ray Foundation helps animals in need and is funded by a portion of proceeds from each sale of Rachael's pet food, Nutrish®.
About Rescued Pets Movement Inc.
Rescued Pets Movement Inc. is a 501(c)(3) organization that provides a second chance for thousands of homeless dogs and cats through rescue, rehabilitation, and transport to forever homes in communities throughout the United States that have a demand for adoptable pets. Since September 2013, RPM has saved the lives of almost 60,000 homeless animals. RPM partners with reputable rescue groups across the Country in areas where there is a need for adoptable pets and transports the animals to these organizations using its own vans and drivers. Once rescued from the shelter, these pets are given veterinary care and are then temporarily placed in foster homes or RPM's boarding facility until they are ready for transport to their forever homes.
 For more information about RPM, please visit: www.rescuedpetsmovement.org
To support our mission to save homeless animals, please visit: www.rescuedpetsmovement.org/donate
If you or someone you know is interested in becoming a foster for RPM, please visit: www.rescuedpetsmovement.org/foster
If you are a rescue group in an area that has a demand for adoptable pets and are interested in becoming a rescue partner, please contact info@rescuedpetsmovement.org
To like us on Facebook, please visit: https://www.facebook.com/rescuedpetsmovement/
About Best Friends Animal Society
Best Friends Animal Society is a leading national animal welfare organization dedicated to ending the killing of dogs and cats in America's shelters. In addition to running lifesaving programs in partnership with more than 3,100 animal welfare groups across the country, Best Friends has lifesaving centers in New York City, Los Angeles, Atlanta and Salt Lake City, and operates the nation's largest no-kill sanctuary for companion animals. Founded in 1984, Best Friends is a pioneer in the no-kill movement andhas helped reduce the number of animals killed in shelters nationwide from an estimated 17 million per year to around 625,000. That means there are still more than 1,700dogs and cats killed every day in shelters, just because they don't have safe places to call home. Determined to bring the country to no-kill by the year 2025, Best Friends and its nationwide network of members and partners are working to Save Them All®. To check out the pet lifesaving dashboard andfor more information, visit bestfriends.org.
Want to join the movement?
Sign Up For Our Newsletter!
"I began fostering during the lockdown because I couldn't go into work and wanted to feel useful. I love all the kitties I help and, though it's heartbreaking at times, I know each little baby has a chance at a new life. I have 8 right now, including 4 from a horrible hoarding situation. One is fully blind and the others may have to have their little eyes removed bc of infections due to the hoarding situation. They're all so sweet and loving…makes me feel good to know I have helped their journey."

Rescued Pets Movement
The Jack C. Alexander Building, 2317 w. 34th St., Houston, TX. 77018
Monday 9am-6pm
Tuesday 9am-6pm
Wednesday 9am-6pm
Thursday 9am-6pm
Friday 9am-6pm
Saturday 9am-6pm
Sunday 10am-4pm